Meet the Sheriff
Ray Latham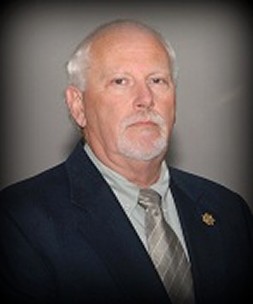 Sheriff's Bio
Ray Latham
Sheriff Clay County Alabama
Born 1953
Born in Ashland, Alabama
Graduated Lineville High School Class of 1971
Graduate Northeast Alabama Police Academy 1974
Graduate Federal Bureau of Prisons Academy 1986, Federal Law Enforcement Training Center
Graduate of United States Marshals Academy 1987, Federal Law Enforcement Training Center
Law Enforcement career spans almost 40 years, starting with the Ashland Police Department, then working as a Deputy Sheriff under Sheriff's John Alton Greene and Billy G. Morris. Appointed to Chief Of Police in Ashland Alabama until December of 1985. January 1986, began career with the Federal Bureau of Prisons in Talladega, then in 1987, completed Basic Training with the United States Marshals Service. Retired from the United States Marshals after 25 years of federal service, returning to my home county in January 2010 and being given the honor of being elected Sheriff of Clay County and sworn to office in January 2011.
As Sheriff of Clay County, I established the counties first Drug and Task Force, combining the expertise of three County Law Enforcement agencies under one roof to better serve the citizens of our county.
Next I began to make cuts in our budget, eliminating wasteful spending and redirecting funds to better serve our citizens. This in part helped in providing new vehicles for deputies, replacing a worn and unreliable fleet of vehicles. All new vehicles were equipped with more modern tools to better serve our citizens in the field and provide safety to our personnel.
Next I began to make our Detention Center meet Federal Housing Guidelines for the placement and housing of Federal Prisoners, an all important source of income giving relief to our hard working tax paying citizens from which our funding is received. With that a new and modern Jail Operating System was installed in our Detention Center. Our Correction Officers were provided with the most state of the art jail that gives protection to the citizens we serve, and ensures that inmates are securely held within the Detention Center. At current our Detention Center houses State DOC Inmates, Federal Inmates, County and Municipal Inmates, providing much needed income for our county government.
It is my goal to provide the Citizens of Clay County the best qualified and professional law enforcement personnel representing the Clay County Sheriff's Office and Detention Center. These men and women work hard to serve the people they represent. Each person takes an oath of HONOR, COMMINTMENT, and LOYALTY to this office and the people they serve.